Tennis at Stourport Tennis & Squash Club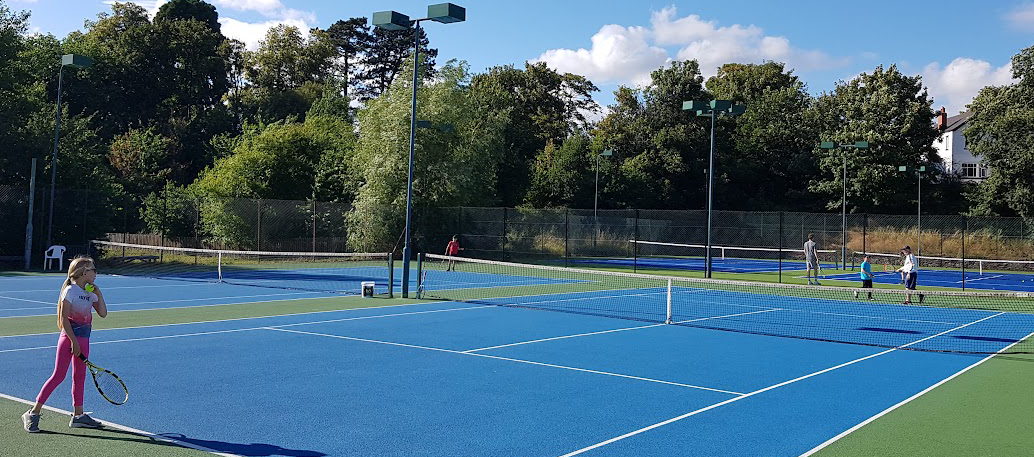 Stourport Tennis & Squash Club welcomes new members of all standards and ages. We provide opportunities for competitive and social play.
The Club is an LTA affiliated club and coaching is provided solely by "Gerard Tilt" with an all-round programme including adults, juniors, holiday camps, performance sessions and much much more!
Our Head Coach Geard Tilt has a number of coaching assistants, they can be found on the "meet our team" tab.
Benefits...
- 4 newly surfaced all weather courts
- 2 brand new TigerTurf all weather courts
- Mens, womens, juniors and mixed teams in summer and winter leagues
- An annual club tournament and other events
- Social events throughout the year
- Newsletter/club update comes via email
- General tennis whatsapp groups
Our timetable court planner is posted on the "timetable" tab, this shows regular coaching sessions and Clubnights to help you plan your play.
We believe it doesn't matter if you've never picked up a tennis racquet in your life, or you played many moons ago, it's never too late to get into tennis and take advantage of the benefits! Here are 5 ways playing tennis can help improve your life.
- Weight Loss
- It's a social game
- Fight and Prevent Disease
- Stress Relief
- It's a Life-Time Sport